Large storage tank automatic welding machine, large storage tank is used to store oil, natural gas, and other energy.This kind of tank because the body is too big, can not be formed at a time, are made of steel plate, splicing.So the welding machine is needed in the splicing process.Manual welding is the simplest and most direct method, but because of its high cost and low welding speed.So automation equipment has been widely used.Large tank automatic welding equipment, we also known as tank automatic welding machine, the following for you to introduce several commonly used automatic welding machine: horizontal welding machine, vertical welding machine and Angle flat welding machine.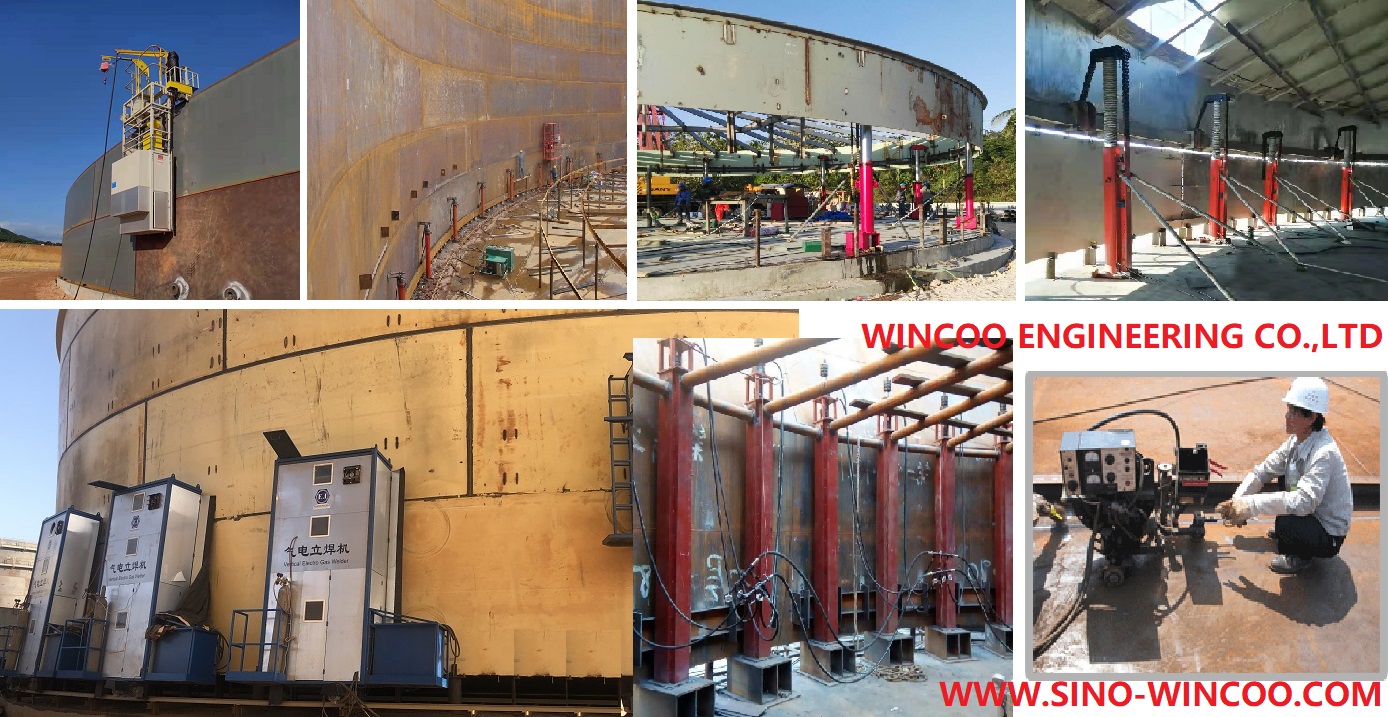 A. The so-called horizontal welding machine is a kind of welding machine that welds steel plates horizontally in the storage tank prefabrication.
WINCOO offers the Automatic Girth Welder for tank fabrication applications. Unlike other girth welders on the market, WINCOO AGW comes standard with a Dual Drive System and other features unique to our machines. This self-propelled submerged arc welding system can reduce field storage tank welding time by 40% by increasing arc on time and reduce weld defects. The models run directly on the tank and carry the operator, eliminating the need for Scaffolding while ensuring operator comfort and safety. The girth welder, due to their modular design, are applicable for top down or bottom up constructed single or double wall storage tanks. our design allows us to offer custom-built units for special applications.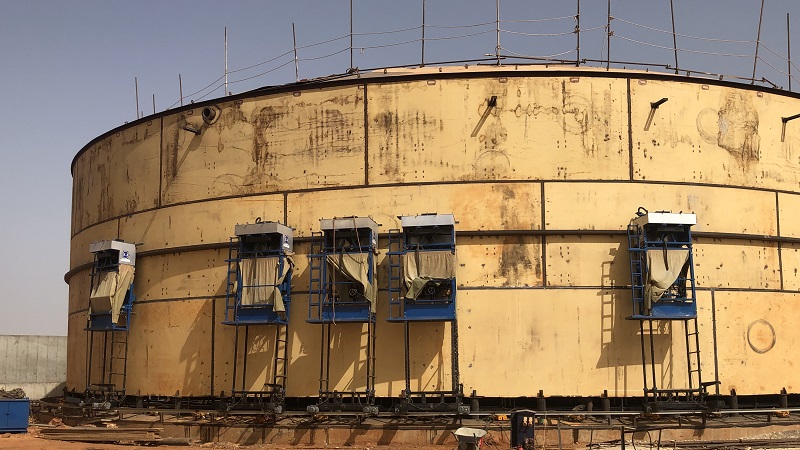 B. The so-called vertical welding machine is a kind of welding machine that welds steel plates vertically in the storage tank prefabrication.
Electrogas welder(EGW) is designed to weld the vertical joints of atmospheric flat bottom storage tanks, it features high heat input to achieve maximum productivity while maintaining acceptable quality.
EGW can be used to weld joints up to 1in.(25mm) thick in a single pass, and takes about 1.2hours to weld an 8ft(2438mm) vertical seam. Compared with the 5.3hours it takes to weld the same seam using conventional flux cored arc welding(FCAW) process, this represents a 400% improvement in productivity.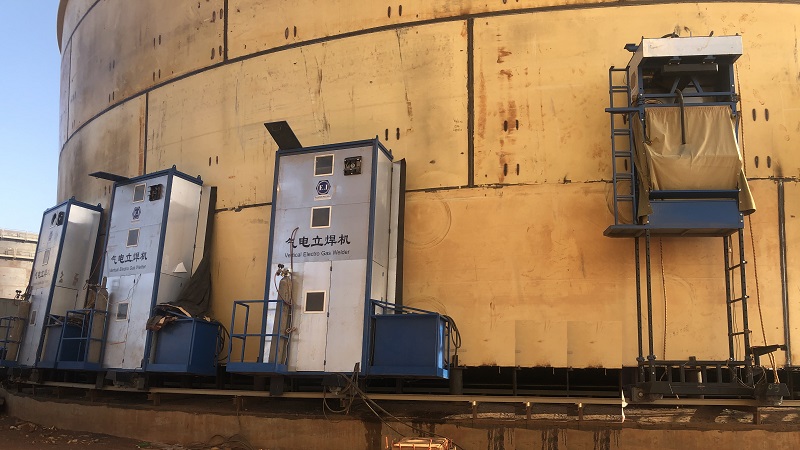 C. The so-called Angle flat welder is a welder that welds the bottom plate and the corners in the storage tank prefabrication.
The tractor are mobile units can be easily transported to any workstation and adapted to fillet seam and flat seam. The modular design of the tractor make it easier to extend the units with additional devices, i.e. flux supply unit and flux recovery unit. Suitable components can be combined in an optimum way for every welding process.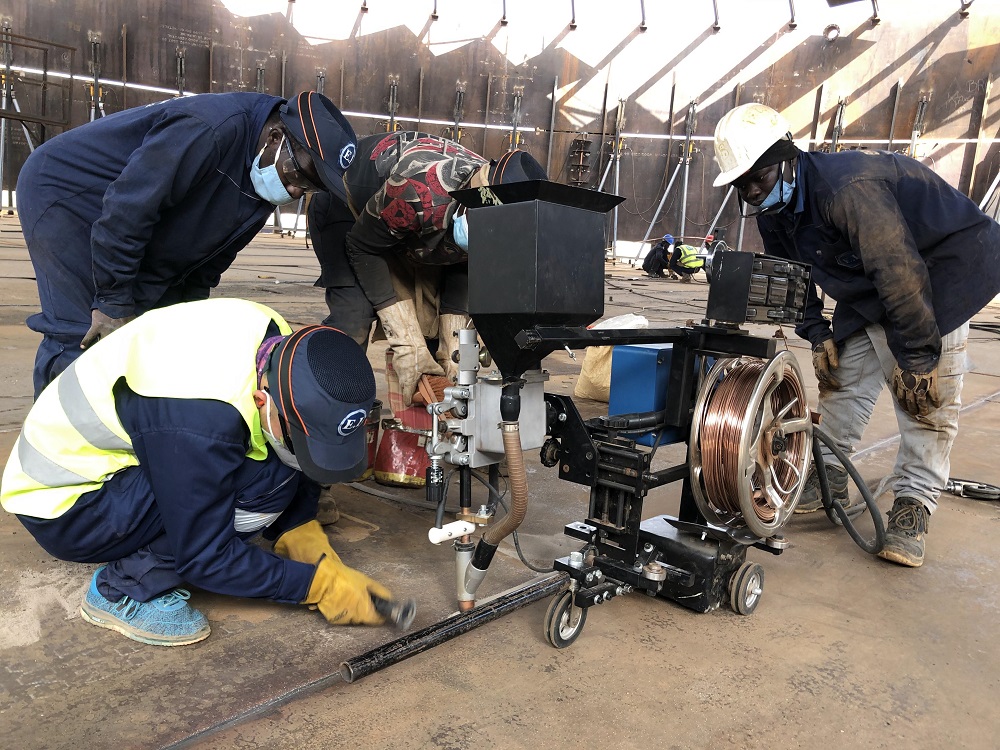 D.The so-called hydraulic jacking system is the machine that lifts the tank wall panel in the storage tank prefabrication.
Hydraulic Tank lifting device is a large-scale equipment specially designed for the national oil reserve project developed suitable steel giant silo tank inversion welding process engineering.
We have four types of hydraulic jacks, which are advanced three-stage hydraulic jacks and two-stage hydraulic jacks, simple chain type hydraulic jacks and chuck type hydraulic jacks.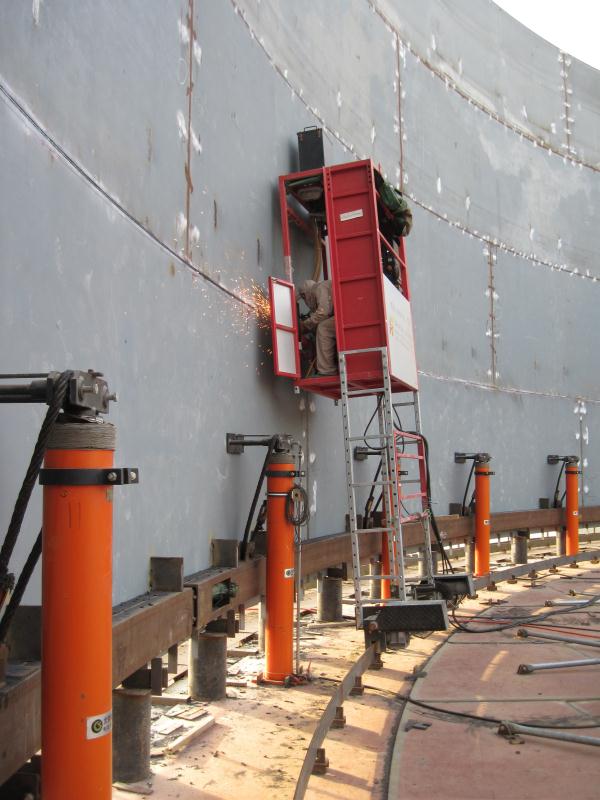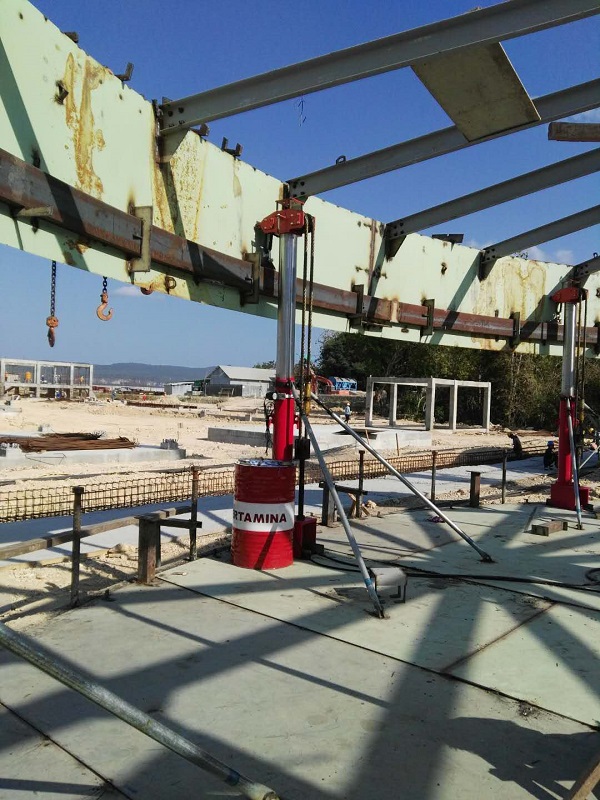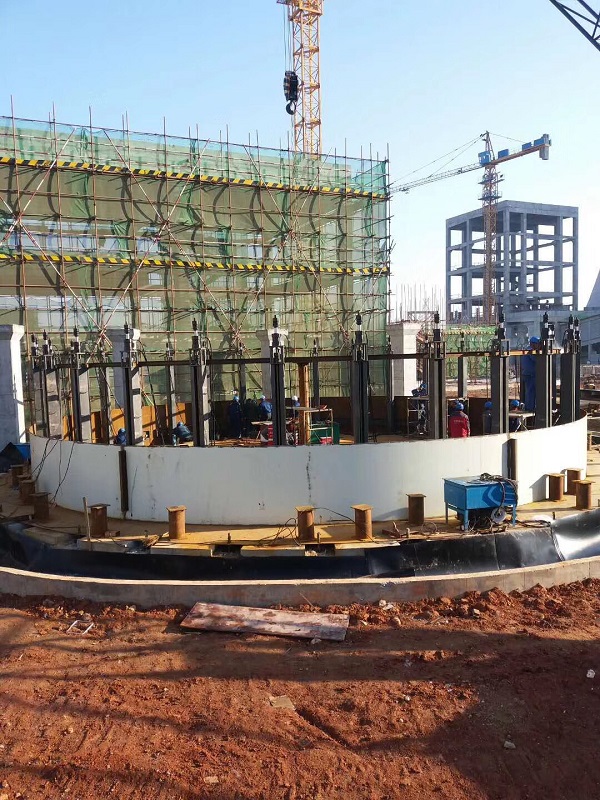 E. The so-called simple tank welding machine is a kind of welding machine that welds steel plates horizontally and vertically in the storage tank prefabrication.
A simple, inexpensive and easy to use straight or flexible rail welder for tank welding.Flexible and convenient to use, non-welder can weld a perfect weld, one person can operate more than one machine at the same time, greatly reduce labor costs, improve the quality of weld, improve work efficiency.